Shipping and Returns
Shipping:
All orders are packed within 24 hours after the order is placed. We ship through USPS and once shipped, the order will take 3-5 business days to deliver. 
International orders are packed within 24 hours after the order is placed. International orders can take between 10-20 business days to deliver, depending on the country you live in. Some customs units take longer than others to process packages through the required international customs clearance. Depending on how long this process takes your country's customs' unit, this will affect delivery estimates. 
Backyard Breaks is not responsible for any damage that occurs via the shipping process. All packages are packed in a bubble-wrap mailer and we handle all cards with care prior to shipping out. 
Returns:
We do not accept returns or refunds on any items once they are opened and/or shipped. Due to the nature of business, once the pack or box is opened, we do not issue refunds or allow returns on opened sports cards or memorabilia. 
If you have any questions, please contact us!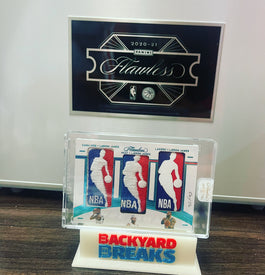 LEBBRON TRIPLE LOGOMAN
The biggest hit in modern day history.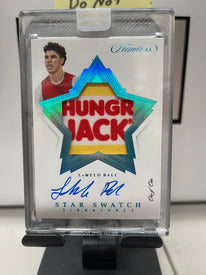 Lamelo Ball Hungry Jack 1/1
This patch is just nasty.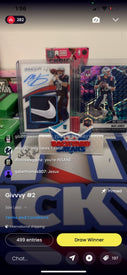 TWO Mac Jones 1/1s in one break!
A rookie immaculate rpa mac jones nike swoosh 1/1 and A rookie nebula mac jones 1/1.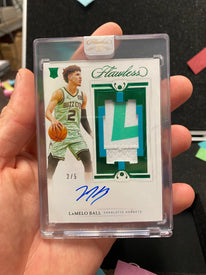 LAMELO TRUE RPA 2/5 OUT OF FLAWLESS.
LAMELO IS THAT GUY. JERSEY MATCH TRUE RPA OUT OF FLAWLESS.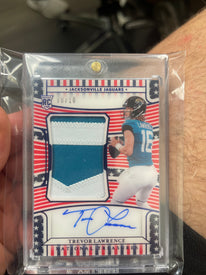 TREVOR LAWRENCE STARS AND STRIPES TRUE RPA /10
I bought this card off of my customer who hit it. Just an incredible card to add to the PC!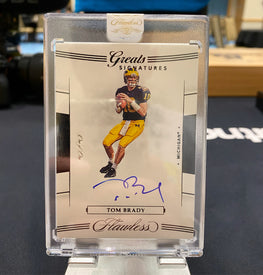 THE GOAT 1/1
THAT IS TOM BRADY AND YES THAT IS A 1/1!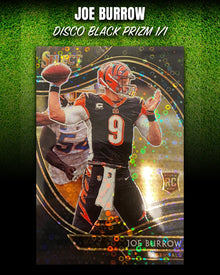 JOEY B ROOKIE FIELD LEVEL BLACK DISCO 1/1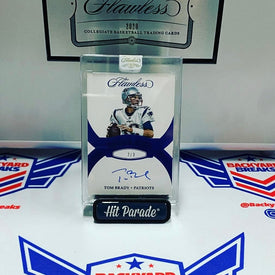 TOM BRADY FLAWLESS 2/3 ON CARD AUTO
TOM BRADY OUT OF FLAWLESS IN HIS PATS UNIFORM.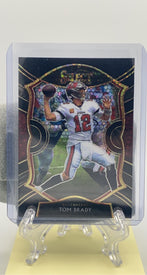 TOM BRADY DISCO 1/1 BLACK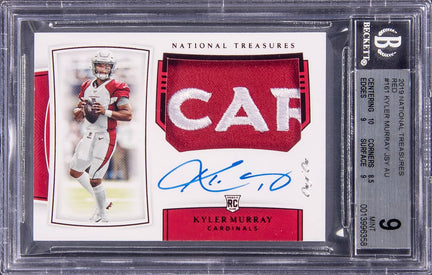 KYLER MURRAY TRUE RPA 1/1
THIS CARD SOLD FOR OVER $100,000 DOLLARS.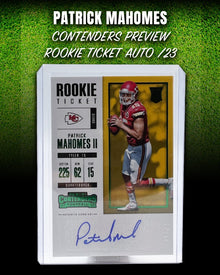 PATRICK MAHOMES ROOKIE CONTENDERS AUTO /23
THIS CARD WAS OUT OF PLAYOFF HOBBY. JUST INCREDIBLE.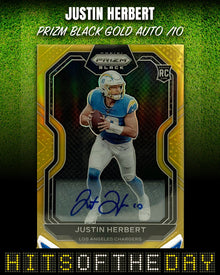 WE LOVE GOLD
JUSTIN HERVERT PRIZM GOLD AUTO. THIS WAS HIT OUT OF CHRONICLES HOBBY!